GILDHØJ STUDENT APARTMENTS
Gildhøj student apartments are located just next to Brøndby stadium. Each room has its own kitchenette, a large bathroom and fixed fast internet.

All locations has a common laundry.
Each apartment has its own small kitchen, equipped with a refrigerator and 2 hotplates.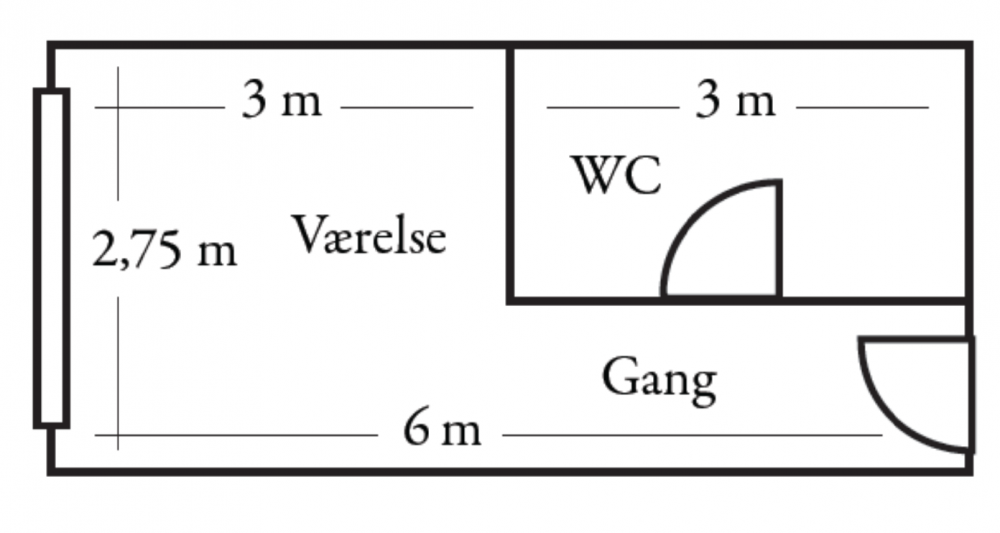 Spacious room of 30 m2 incl. common area
The room consists of entrance hall, large bathroom with shower, fixed carpet and curtains, kitchenette with two hotplates, and refrigerator with a small freezer.
Free internet is installed in your room and there is access to a common launderette.
The monthly rent  is DKK 4.750 + utilities DKK 250
The deposit is 3 months' rent DKK 14250 + DKK 5.000 (1 month prepaid rent) and is  to be paid prior to moving in
Gildhøjparken 8, 2605 Brøndby.